Digital textbook on probability and statistics
Statlect is a free on-line textbook on probability, statistics and matrix algebra. It contains hundreds of lectures, diagrams, examples and exercises. Explore its main sections.
Mathematical tools
Learn about mathematical concepts that are frequently used in probability theory and statistics.
Highlight
In the online textbook, hundreds of diagrams, images, plots and videos are used to illustrate important concepts in probability and statistics. Here is an example.
What's new
Read the latest additions to the digital textbook.
Find our best images on our Pinterest board
Our Pinterest board collects all the best images in the textbook.
Keep in touch
We share the latest additions to StatLect on several social platforms. Subscribe to keep updated.
Popular pages
Here is a selection of popular pages on Statlect, subdivided by topic.
Probability theory
Probability distributions
Asymptotics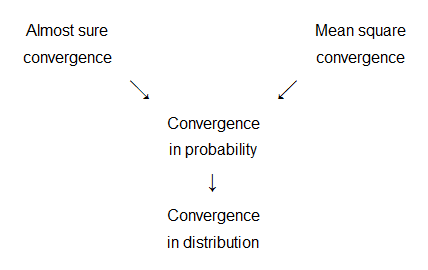 Statistics